Crickets is a four-level preschool series that integrates all the domains of early learning. The learning cycle is based on the 5 E's instructional model (Engage, Explore, Explain, Elaborate, Evaluate), which proposes that students build their own understanding and knowledge of the world by experiencing things, and reflecting on that exposure by asking questions, exploring, and assessing what they know.
With Crickets, students will:
Build on previous knowledge and new experiences to construct their own understanding of the world.
Develop cognitive and early literacy skills.
Work with age-appropriate CLIL lessons.
Use ICT (Information and Communication Technology) through the dedicated website, with interactive activities and videos.
Begin exploring stories through a complete cycle of reading activities.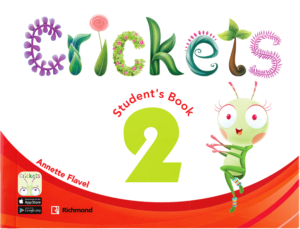 Student's Book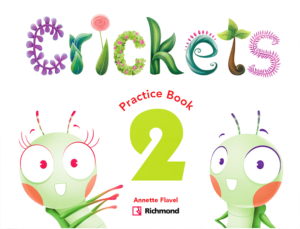 Practice Book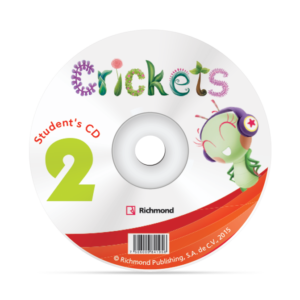 Student's CD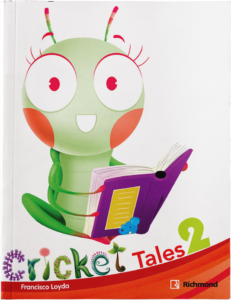 Cricket Tales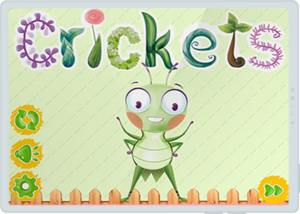 Crickets App
Learn more about Crickets:
Student's Book
Learn more about Crickets:
Practice Book
Learn more about Crickets:
Student's CD
Learn more about Crickets:
Cricket Tales
Learn more about Crickets:
Crickets App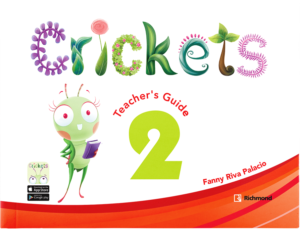 Teacher's Guide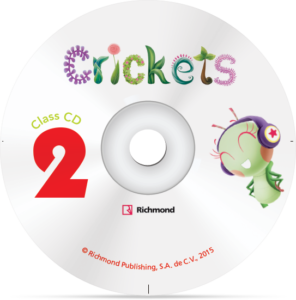 Resource CD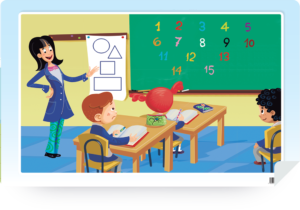 Story Cards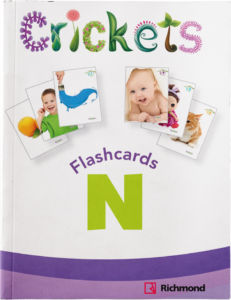 Mini-flashcards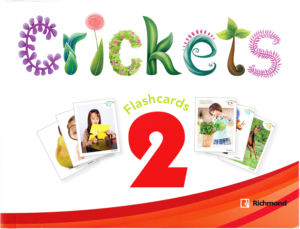 Flashcards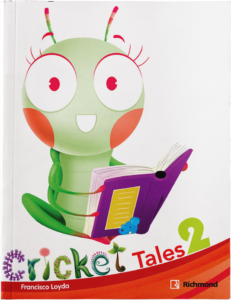 Cricket Tales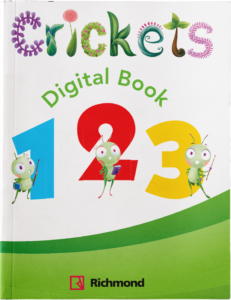 Digital Book
Learn more about Crickets:
Teacher's Guide
Learn more about Crickets:
Resource CD
Learn more about Crickets:
Story Cards
Learn more about Crickets:
Mini-flashcards
Learn more about Crickets:
Flashcards
Learn more about Crickets:
Cricket Tales
Learn more about Crickets:
Digital Book
ISBN
For Students
Level N
Level 1
Level 2
Level 3
Pack Crickets Nursery (SB + Class and Resource CD)
7506009842489
------
------
------
Pack Crickets (SB+CD+Tales)
------
7506009842571
7506009842588
7506009842595
Practice Book
------
9786070610783
9786070610738
9786070610745
For Teachers
Level 1
Level 2
Level 3
Pack Crickets Teacher (TG+Res CD+Story+CL Flash+Tales)
------
7506009842601
7506009842618
7506009842625
Flashcards (Level N)
7506009842502
------
------
------
Digital Book DVD (Levels 1-3)
------
7506009844186
7506009844186
7506009844186
Posters & Cutouts
7506009846753
7506009846722
7506009846739
7506009846746