Hours per week 4-6

Levels 6

American English
Achievers is an inspiring six-level course for teenagers which combines interesting, age-appropriate topics with challenging input, practice and support, so that every student will achieve his or her best.
Achievers offers a choice of entry point (Post-Beginner or Elementary) and covers CEFR levels A1+ through to C1 over its six levels.
Sample unit

Scope & sequence
With Achievers, students will:
Develop their written production with step-by-step guidance through the writing process, and annotated model texts in the Writing Reference.
Focus on Cambridge English and TOEFL® exams through exam preparation lessons.
Learn contemporary, idiomatic spoken English.
Prepare and carry out different fun speaking tasks in the unique Challenge lessons.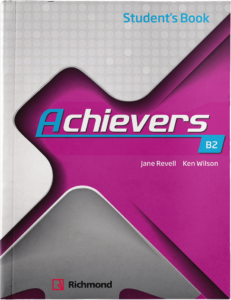 Student's Book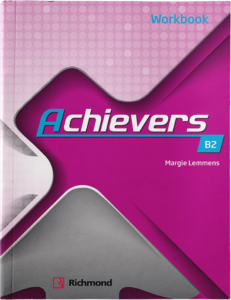 Workbook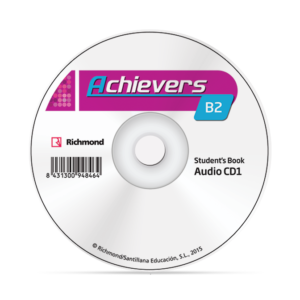 Audio CD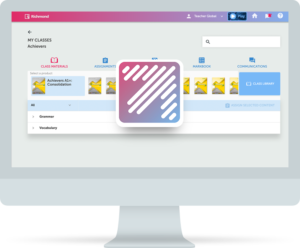 RLP
Learn more about Achievers:
Student's Book
Learn more about Achievers:
Workbook
Learn more about Achievers:
Audio CD
Learn more about Achievers:
RLP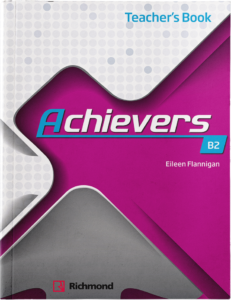 Teacher's Book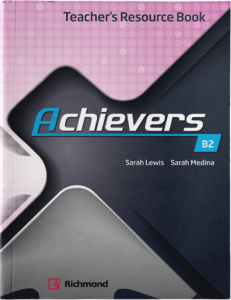 Resource Book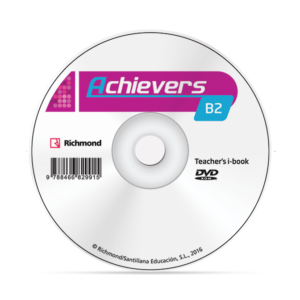 iBook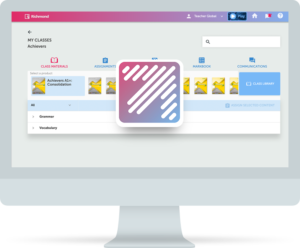 RLP
Learn more about Achievers:
Teacher's Book
Learn more about Achievers:
Resource Book
Learn more about Achievers:
iBook
Learn more about Achievers:
RLP
ISBN
| For Students | A1 | A2 | B1 | B1+ | B2 | C1 |
| --- | --- | --- | --- | --- | --- | --- |
| Student's Book | 9788466829434 | 9788466829069 | 9788466829229 | 9788466829137 | 9788466829656 | 9788466829335 |
| Workbook | 9788466829489 | 9788466829083 | 9788466829724 | 9788466829267 | 9788466829540 | 9788466829496 |
| Pack Achievers (SB + e-WB) | 7506402110963 | 7506402110970 | 7506402110987 | 7506402110994 | 7506402111007 | 7506402111014 |
| Achievers Digital E-WB | 9788466835176 | 9788466835275 | 9788466835251 | 9788466835244 | 9788466835312 | 9788466835268 |
| For Teachers | A1 | A2 | B1 | B1+ | B2 | C1 |
| Pack Achievers (TG+TRB) | TBA | TBA | TBA | TBA | TBA | TBA |